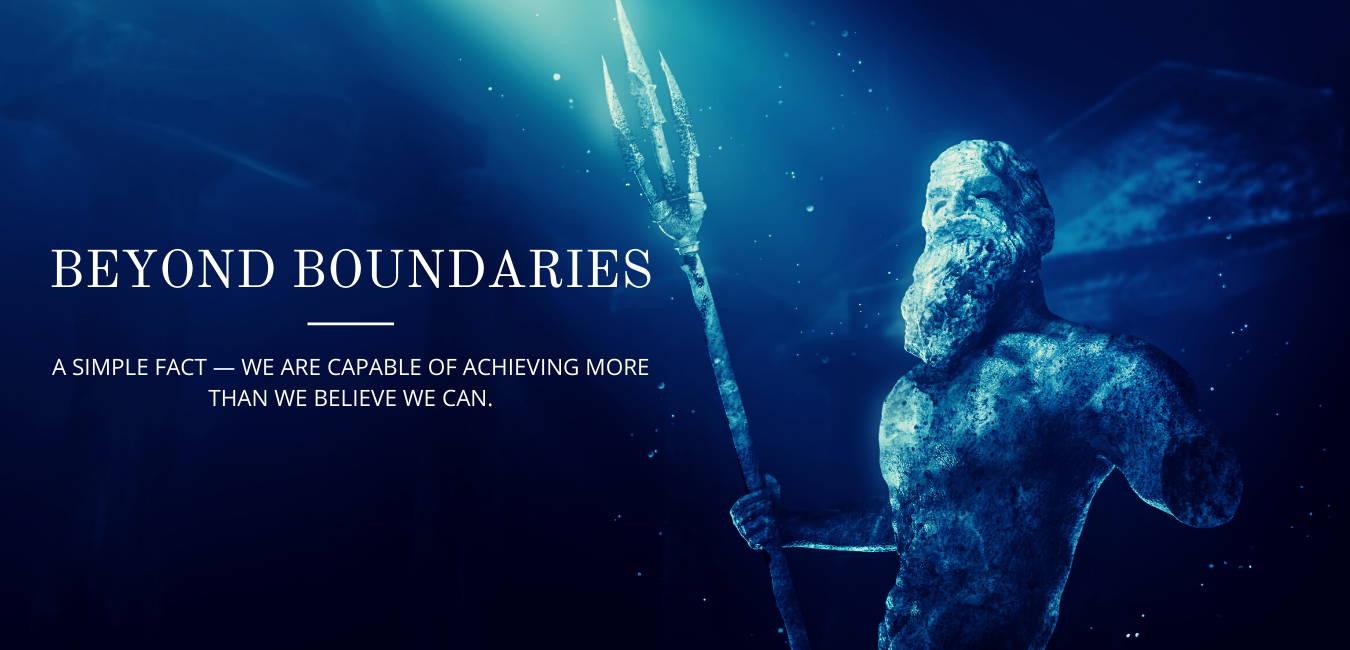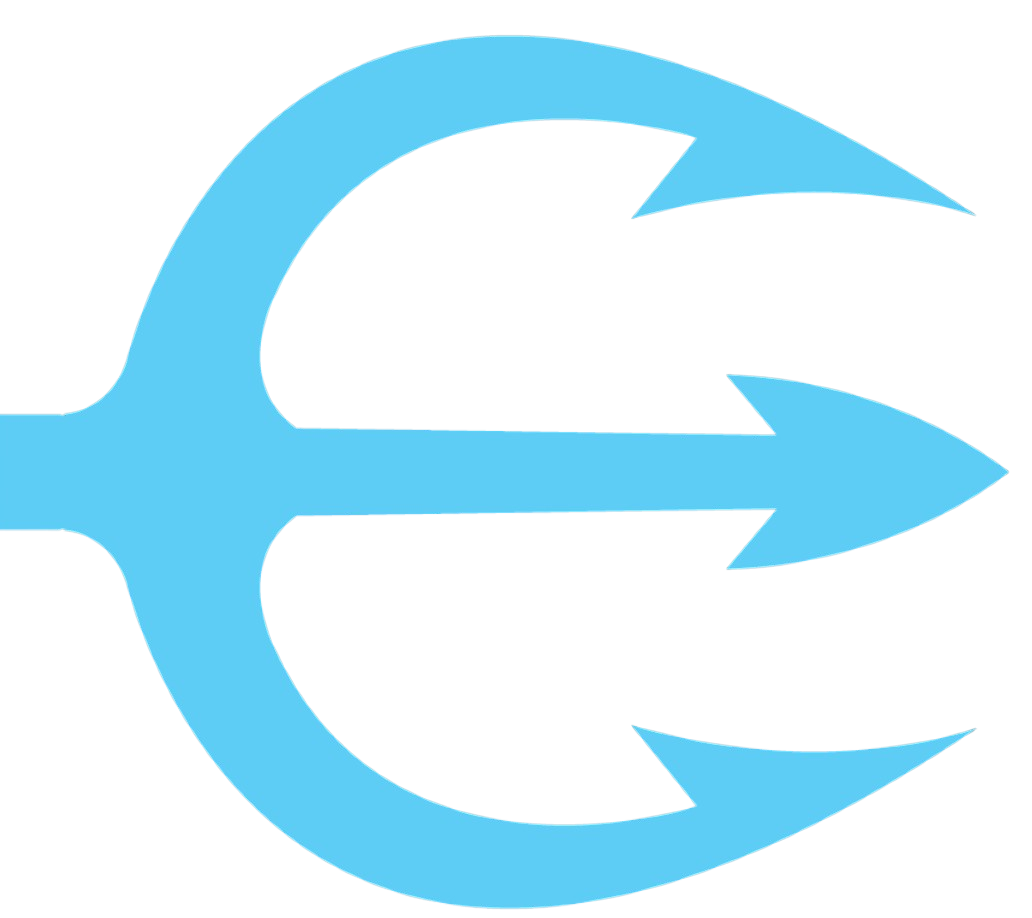 Inspired by Don Mann's internationally acclaimed motivational training, speaking presentations and books; Reaching beyond Boundaries, Overcoming Obstacles, Facing Your Fears and Choosing Your Battles, Neptune Athletics was conceived to make Don's message of strength, goal setting, mindset and resilience all the more tangible. The founders of Neptune Athletics have been athletes their entire lives and wanted to create something that combines the passion they have for fitness with the passion they have for bettering their lives as a whole.
Reaching beyond Boundaries is all about pushing beyond your own self-perceived limitations. Don, an extreme adventure athlete and retired Navy SEAL, and Patrick, former pro tennis player and renowned coach, felt there was something missing from the fitness apparel industry — a connection of physical fitness and mindset.
So why "Neptune" and why the trident? Well, it only felt right to adopt an image that is so close to Don as a Navy SEAL. Neptune's Trident is symbolic to the SEALS and several other water based armed forces. Not only that, but it is a beautiful representation of the ocean and its boundless force of nature. Don and the SEALS are true embodiments of the blood, sweat, and tears one must endure to reach beyond boundaries.
Do you have what it takes to wear the Trident?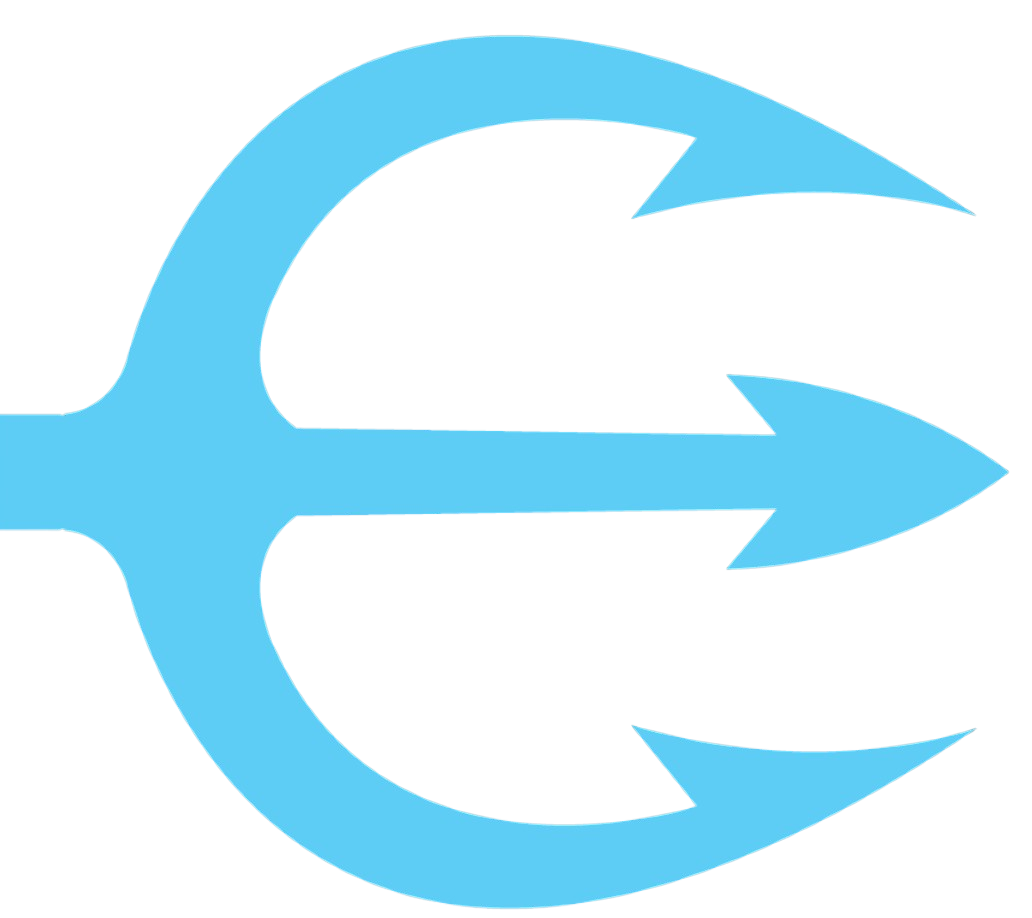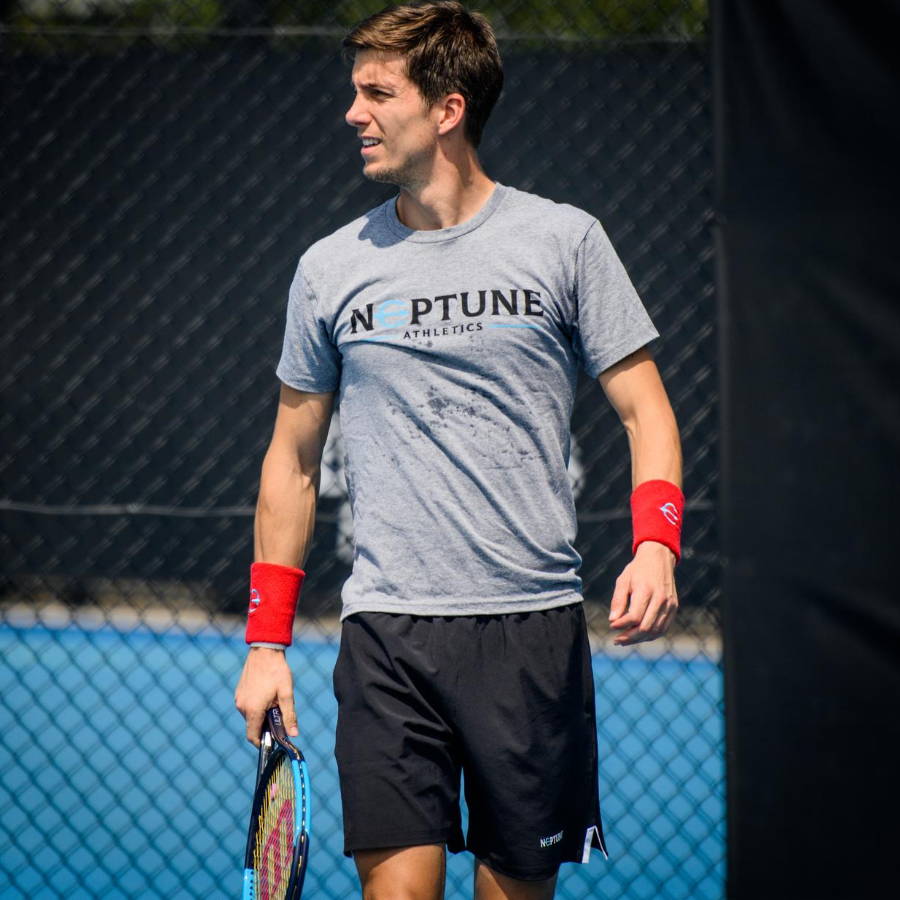 Slovenian born professional tennis player, Aljaz Bedene has been ranked as high as #43 in the world back in February 2018. Aljaz is on the hunt to achieve a new career high in 2020. He has reached four ATP 250 finals and the 3rd round of the French Open, Wimbledon, and US Open.
Aljaz joined Team Neptune at the very beginning of this year shortly before making a solid run to the quarterfinals of the Doha ATP 250 event and quarterfinals of ATP 500 in Rotterdam having beaten two top 10 opponents. Like all our athletes, Aljaz is very involved in the development of our gear, as he understands the advantages of feeling and looking good on the center stage.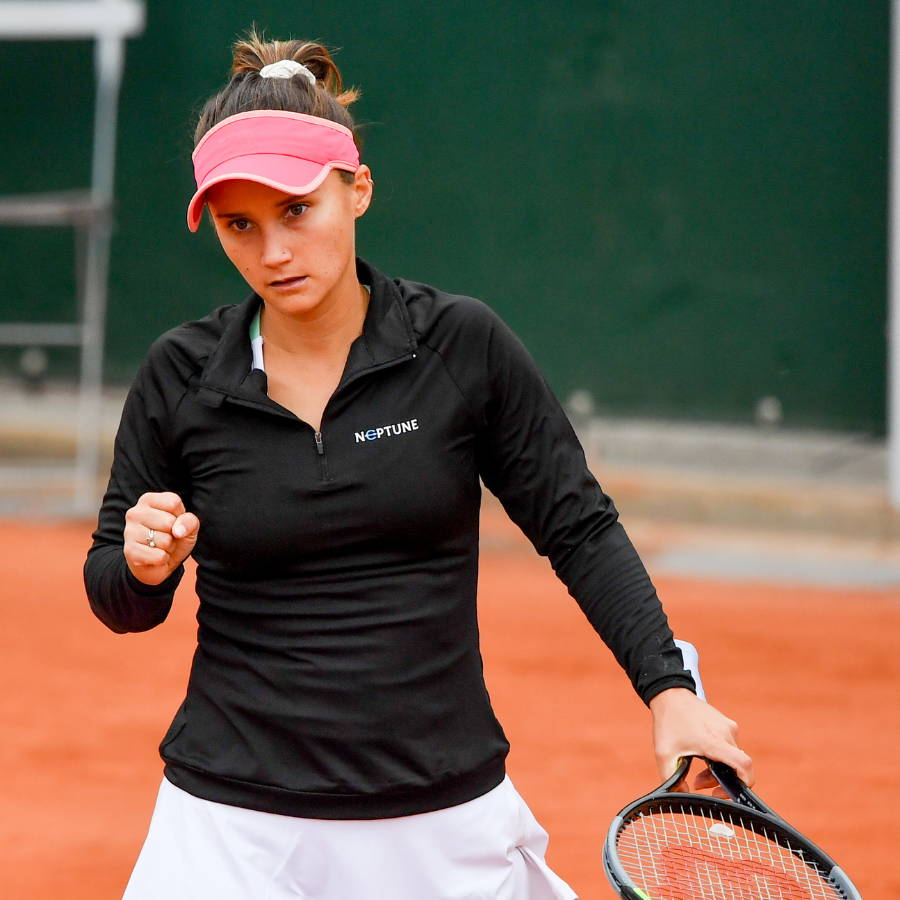 Ohio native, Lauren Davis stands at a tall 5'2" (1.57 m) with the heart of a giant. Lauren is currently ranked #73 in the world, with a career high of #26. Lauren has made it to three WTA Tour singles finals winning the title in Auckland.
This year Lauren has her sights set on adding to her trophy case and getting back into the top 30. With our Trident on her gear, we are confident she will achieve that and MORE.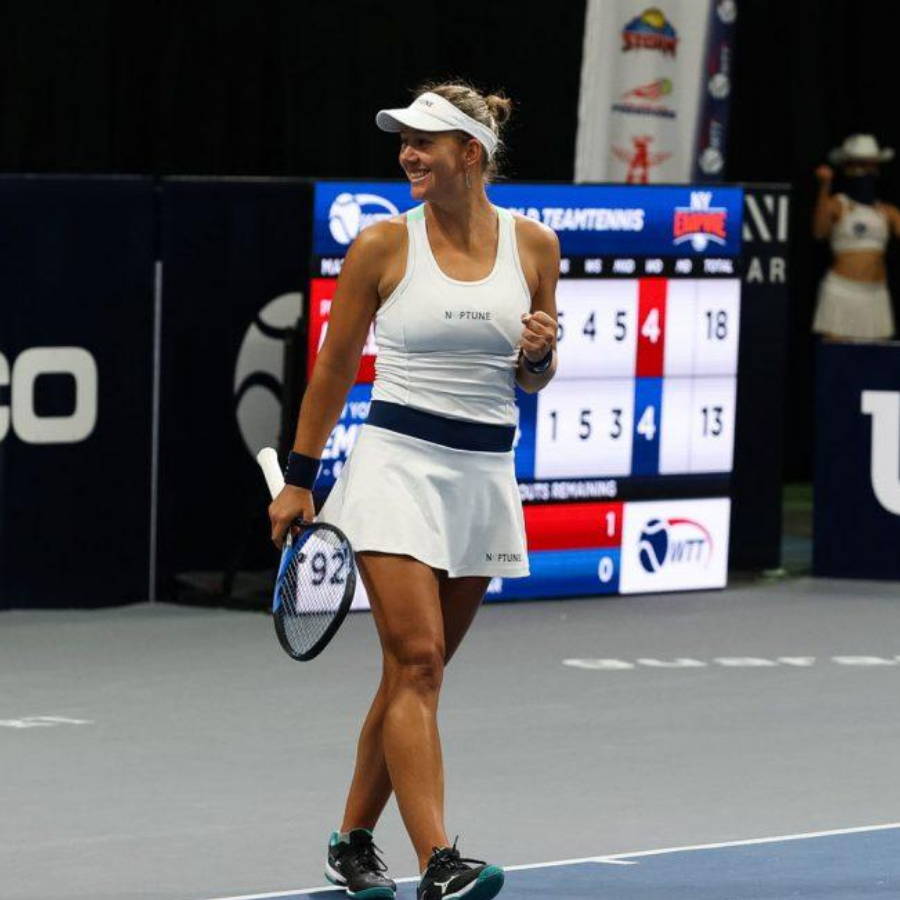 Nicole has been the top American doubles player for the past two years, having been ranked as high as #12 in the world for most of the 2019 season. Nicole was the 2018 Wimbledon Mixed Doubles Champion with partner Alexander Peya, and Finalist of the Women's Doubles with Kveta Peschke. Besides her amazing run at Wimbledon, Nicole has 7 WTA titles including 4 Premier Events.
Nicole joined Team Neptune at the end of 2019 and earned Neptune Athletics first tennis title with her win at the Adelaide International WTA event, January 2020. She has played a key role in the designs of both women's gym and tennis collections as she is also notorious for her killer workouts in the gym.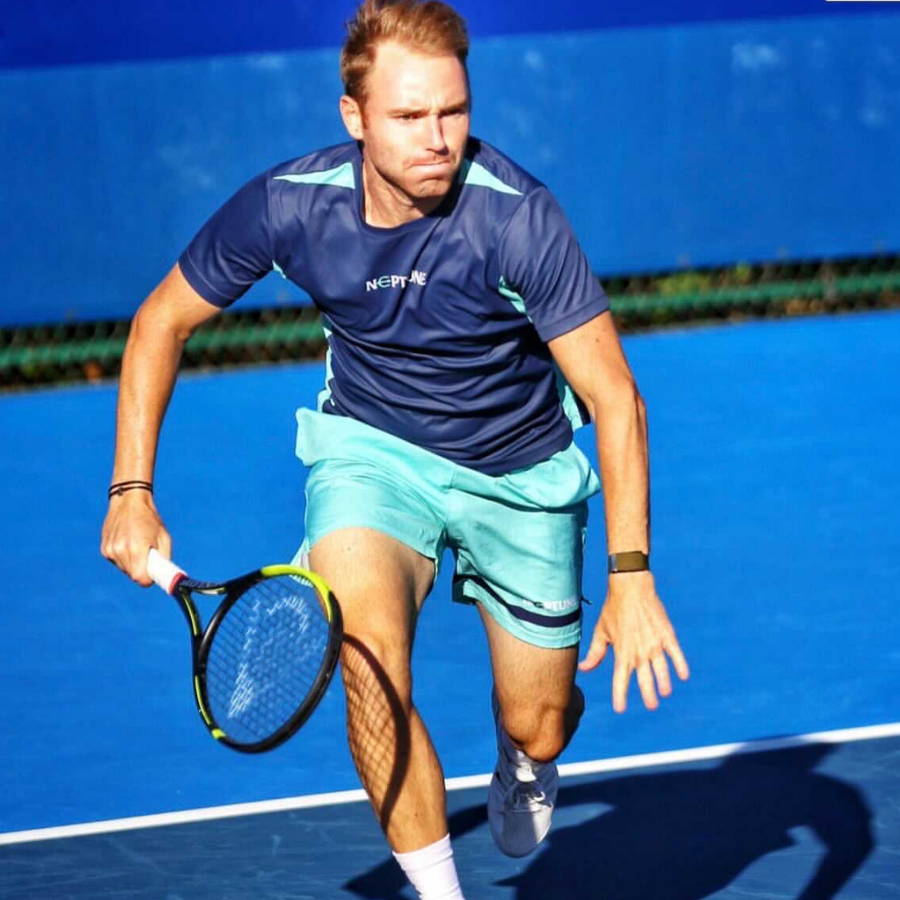 Bjorn Fratangelo, 27 years old, is from Pittsburgh, USA, turned pro back in 2012. He is currently ranked 269 in the ATP after suffering a foot injury that kept him out from the middle of 2019 up to the Covid lockdown. Now healthy, he looks to regain his spot in the top 100 and surpass his career high of #99 achieved in June of 2016.
Named after the legendary Swede and six-time Roland Garros champion Björn Borg, Bjorn followed suit and won the 2011 Roland Garros Junior title, defeating Dominic Thiem in the finals. On the pro tour, Bjorn has won three challengers and eight futures titles and has main draw wins at the US Open and French Open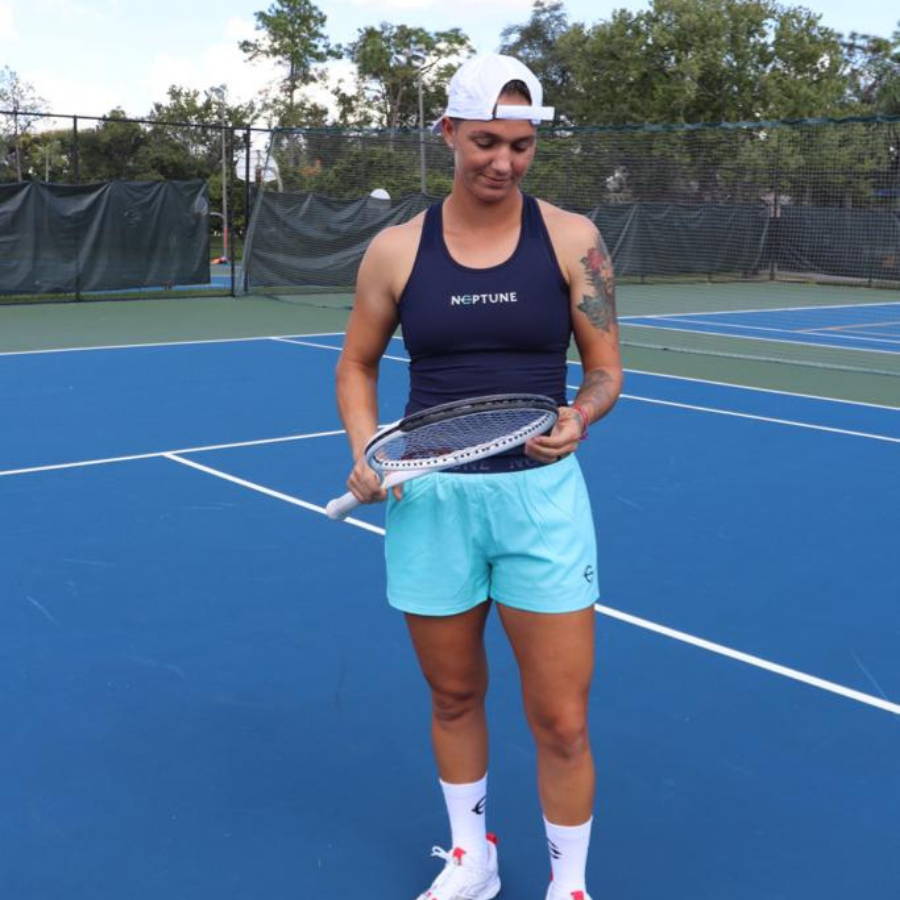 Katerina (Kat) Stewart, 23 years old, is from Miami, USA. Kat reached a career high ranking of 158 on the WTA Tour in July of 2015. The following year, she enrolled at the West Point Preparatory School, something that was very important to her. Kat has won 12 Titles on the ITF Women's Circuit including last years $80K in Macon, Georgia. Last year Kat rejoined the tour, and with just a few tournaments played, has already cracked the top 300 and does not plan on slowing down!